Battery Tester Reviews continued...

View the previous
battery tester review
or discover what battery analyzers and battery testers really work from industry experts and end users below.
One Of The Many Industry Leading Testing Companies Experiencing the Benefits Of The SOC...


Very Happy With The SOC, It's Reliability And Accuracy...Great Product...Made Us Look Good...Made The Fire Chiefs Happy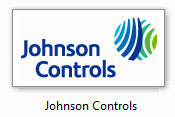 Jeremy Strunks is a Fire and Security Technician from Cincinnati OH, now one of the many Johnson Controls locations utilizing the SOC. Before the SOC, they were using an inferior tester. The Fire Chiefs wouldn't have it, and to solve their battery testing problem, Johnson Controls implemented the SOC.


"It made the fire chiefs happy", and "it made us look good, for other customers as well as the one we specifically bought it for." Being an industry leader, Johnson Controls knows how to be a leader. When faced with a problem, you need to change, adapt or be left behind. With rapid implementation of the SOC, problem solved. "It's a great product and does a real good job"
Jeremy Strunks
Johnson Controls



<-Click The Play Button To Hear

A Couple Of The Many USGS Locations Experiencing the Benefits Of The SOC...



It's A Great Product


Richard Edwards, NJ, USGS has three SOC's,
170 sites all battery powered. He's been in the calibration field for 20 years and understands the time consuming factor of full discharge testing. With the SOC, it is not a factor anymore.




<-Click The Play Button To Hear!
Richard Edwards, NJ, United States Geological Survey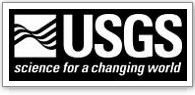 Battery Tester That Really Tells You About The Condition Of A Battery-Backed Up By USGS Experience

Bill NR SW Specialist USGS

One Of The Many Internet And Telecom Service Providers Experiencing the Benefits Of The SOC...


We Have A Reputation Of Never Being Down And To Complement That We Went Out And Purchased An SOC...Excellent Success


Matrix has a reputation for never going down. The SOC has a reputation too, the most accurate and reliable portable battery tester in the world. With the SOC, Matrix insures their customers have the full use of their servers when they need them the most (All The Time 24-7)



<-Click The Play Button To Hear
Karl Granmpp, Matrix Telecommunications, Buffalo New York,

One Of The Many Colleges, Universities And Institutions Experiencing the Benefits Of The SOC...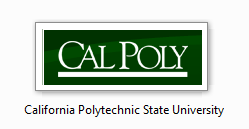 Really Increases Our Reliability And Our Confidence In Our Alarm Systems...The SOC Stands Up, Day In, Day Out

As Cal Poly's Health and Safety Manager Dave Ragsdale understands critical importance of students safety and security at Cal Poly. They use the SOC daily in their alarm battery maintenance for 150 buildings, and 4 million square feet of physical plant.

"The SOC Stands up day in, day out, being put in the truck and taken out, and really does a good job of loading the batteries down and doing a true test, rather than just a voltage test." How Does Dave describe the company and people that represent USEI? "Very Helpful And Service Oriented" At USEI We are here to help you solve your problem, and keep it solved. Have a question? Give us a call, we are here to help. 1.800.978.8058



<-Click The Play Button To Hear
Dave Ragsdale, California Polytechnic State University

A Few Of The Many Fire Alarm And Emergency Lighting UPS Battery Testers Experiencing the Benefits Of The SOC...


We Have Used It Continuously For Hundreds Of Customers And Have Had Great Success With It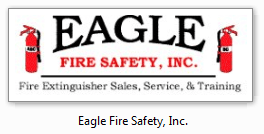 Eagle Fire Safety, Mike Hazel, Tewksbury, MA



<-Click The Play Button To Hear



We Have Tried Other Testers, But The SOC Is The Only One That Has Performed To Our Satisfaction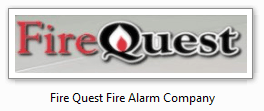 Jan Miller Fire Quest Fire Alarm



<-Click The Play Button To Hear



I Purchased The SOC140 Under The Recommendation Of My Co-Workers Who Had Used The SOC At Another Company...My Supervisors Were Impressed By The Accuracy And Speed ...The SOC Has Proved Its Worth In Reliability And Performance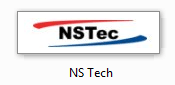 National Securities Technology, Mercury, Nevada
Carlitos Floures has been in the fire alarm industry for over 40 years.



<-Click The Play Button To Hear

Military Applications In The UPS Industry...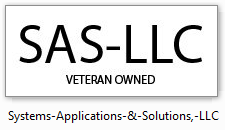 We Researched Various Battery Testers On The Market...We Chose The SOCTester 140, Because Of It's Proven Load Testing Method, Less Than 60 Second Test Time And Durable Rugged Construction...The Testing Procedure Is Simple, Easy To Follow And Used By All Our Technicians



David Frizzy, Systems Applications And Solutions



<-Click The Play Button To Hear

Scientific Battery Health Evaluation Apps...


Have Saved Thousands Of Dollars On Battery Costs Due To The SOC Tester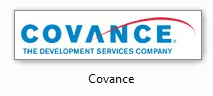 Covance Laboratories needed continuous power at any cost, but when in house battery replacement costs got out of control, they searched for a solution. The SOC has saved them thousands in unnecessary battery replacement and will continue to ensure ultimate reliability (without unnecessary replacement costs).



<-Click The Play Button To Hear
David Shimpach, Covance Laboratories, Madison Wisconsin

Want To Experience Cost Savings First Hand? Smith Brothers purchased the SOC for one of their customers. The Result?


The SOC Saved Our Customer $36,000 And Made Us Look Good...Made The Customer Comfortable Knowing The Inverters Will Work When They Are Needed

| | |
| --- | --- |
| | Listen to this case study by Jim Sinkel, President, of Smith Brothers Electric and realize how much the SOC can save you or your customers not only in aggravating cost crunching failures, but in useless and needless battery replacement. The SOC pays for it's self time and time again and reliability is second to none. |


<-Click The Play Button To Hear

With 98% of all UPS failure resulting from faulty batteries and user error, the SOC saves the day with a quick, simple, accurate test you can count on.


It is a no brainier to find a bad battery now with the SOC 140, it is fast and easy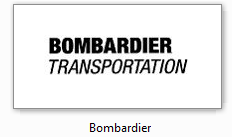 "JFK Airtrain is an 8.5 mile "Driverless Light Rail, Rapid Transit System which provides a fast, clean, reliable and covenant way for both airline passengers and workers to access the terminals at JFK Airport from the NYC Transit Subway System. This is state of the art technology that requires computers to operate the system in a safe and efficient manor. This also requires the much needed services of Large 40, 60 & 100 KVA, Uninterruptible Power Supplies or UPS, to assure that we suffer no impact to our service here at JFK. We have to be 100% sure our UPS's operate 100% of the time when called upon. This requirement demands that we need to know precisely the condition of all UPS batteries that we need to rely on in any power event which will call upon the UPS's to supply power to the SCADA Computer Systems.

Before we purchased the SOC 140 Battery Analyzer we had to rely upon the UPS's built-in battery discharge test to prove the reliability of the batteries. But each time we performed this time consuming 8 hour battery discharge test it shortens battery life and this adds to the expense of battery replacement. This UPS periodic discharge testing still did not adequately show us the status of each battery and as a result we would at times still suffer UPS failure do to a few bad batteries several months after the UPS Battery Discharge Test showed the entire string within the normal range. We still needed a better method to predict UPS battery failure that was simple and fast for my electricians to use with out being complicated to decipher the results.

I found what I was looking for in the "SOC 140 Battery Analyzer", this instrument cut our cost's in UPS Battery maintenance dramatically. We now can simply test an entire 30 battery string in less than one (1) hour and see exactly the condition of each UPS battery. Now if we come across a bad or questionable battery we replace only that battery with a new one. Before when a 6- month time consuming UPS Battery Discharge Test showed a serious deterioration of battery string performance we replaced all the batteries.
Now we just replace only the bad batteries and the cost savings in battery replacements and in man-hours has paid for the SOC 140 on the first usage.
I now have the tool to safely predict UPS battery failure before it impacts our operation. To quote one of my electricians, "It is a no brainier to find a bad battery now with the SOC 140, it is fast and easy". Thank you Ultrasystems Electronics, Inc. for the SOC 140 Battery Analyzer."

John Lant, High Voltage Officer - Power/Electronics' Supervisor
Bombardier Transportation, JFK, NY



<-Click The Play Button To Hear

What Other Industries Are Benefiting From The SOC Tester?
Take a quick peek at just a few (of the many) Industry Leading Fire Alarm Testing Companies, Telecom UPS Testing Companies, Manufacturers, Telephone Companies, Online Hosting Companies, Utilities, Data Centers, Drug Companies, Labs, Fortune 100's, Fortune 500's, Financial Institutions, Hospitals, Medical Centers, Nuclear Power Plants, Colleges, Universities, Property Management Companies, Government Agencies and Facilities that are currently benefiting from the use of the SOC.


The SOC tester is the Fire Alarm, Emergency Lighting And UPS Industry's Leading Tester.
An NFPA compliant proprietary load device more accurate than any other on the planet, period. What else would you subject your client's safety to? Liability in the Safety industry is "a big deal" and you don't want to be on the wrong side of a negligence lawsuit when you are at fault. To put it simply if you are knowingly using faulty equipment, you are personally at risk for negligence, not just the company you work for.
But... What if you are not an Industry Leader In the Battery Testing Arena, a Fortune 500 company or well... even NASA?
What if you are a smaller testing company? Or you are only testing in house? You, or your team, are out in the field testing life safety systems and the many other UPS systems out there...
Will the SOC solve your testing problem? Let's take a look...


I Don't Know What We'd Do Without It


Today's Small Business demands continuous power. When poor power supplies threatened the progress and growth of North American Communications, Wayne Barbarek entrusted the SOC with the mission critical application of determining whether the batteries in their UPS systems would do the job they were designed to fulfill.
After utilizing the SOC, NAC experienced 100% continuous power protection, and another added benefit. The elimination of needless battery replacement became prevalent and NAC found that over the years they had been throwing away good batteries and essentially throwing away money in the process.
Small growing businesses just can't afford unplanned interruptions in continuous power, and needless avoidable battery replacement expenses. With the SOC, problems Solved.




<-Click The Play Button To Hear!
Wayne Barbarek, North American Communications

When you are a part of one of the largest battery distribution companies in the US, you want to recommend a proven Industry Leader. Recommending the SOC is your best bet.


The SOC140 Preformed Well For All Our Customers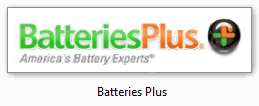 "We sell thousands of batteries to several industries that require high quality batteries such as the alarm, fire suppression, mobility, and medical industry. Our customers have been asking us to find them a high quality tester that they could use in the field to ascertain whether or not a battery needs to be replaced. The soc140 preformed well for all our customers, we feel that it allows us to bring an extra value to our customers."


Brian Bessey
Batteries Plus

When the law says you have to have continuous power, you need a solution you can count on. The SOC not only fits the bill, it goes way beyond in cost and time saving benefits.


I evaluated several different testers prior to the purchase of the SOC tester and am convinced I made the right choice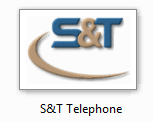 "S&T Telephone is a service provider in Northwest Kansas. We currently maintain 200 plus digital loop carrier systems that all contain at least one string of batteries in order to provide uninterrupted service in the case of a commercial power outage. The SOC tester provides us the ability to not only identify degraded battery cells, but also allows us to calculate the amount off time we can expect a string of batteries to power any given DLC in the event of commercial power failure.
In the past if a string did not perform as expected it was replaced. The SOC tester has allowed us to be more selective and cost effective in regards to our battery maintenance.

I evaluated several different testers prior to the purchase of the SOC tester and am convinced I made the right choice."
Thank You

David Mudloff
COE Manager
S&T Telephone Cooperative Assn.

<-Click The Play Button To Hear!

In House Battery Testing Saves Hospitals From Outsourced Expenses And Ensures Ultimate Safety And Reliability ...


The Results Are Well Worth The Minimal Investment ...This Tester Allowed Us To Save Money In Unnecessary Battery Replacement, While Maintaining 100% Reliability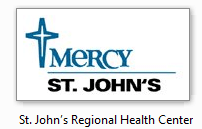 "Our previous tester was failing batteries that ultimately were not bad. In the Medical Field critical backup systems must be above 80%. This tester allowed us to save money in unnecessary battery replacement, while maintaining 100% reliability in our systems. I researched many options and found this to be a superior product. The results are well worth the minimal investment."

Rick Garcia Electric shop supervisor/St. John's Regional Health Center

One Of The Many Fire, Security And Safety Compliance Testing Companies Spreading the Benefits Of The SOC...


Time Savings Alone Makes It A More Than Worthy Tool Purchase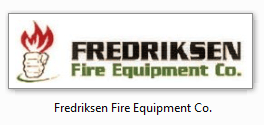 "Thank you for looking into the custom adjustments for us. Using the SOC140 is a joy. The time savings alone makes it a more than worthy tool purchase. All the techs love it and look forward to using it"
Thank you for a fine product.
John Gazda

Prison Systems Rely On Continuous Power, And Count On The SOC...


The SOC140 Does Everything You Said It Would Do!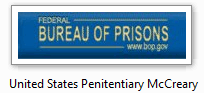 "The SOC140 does everything you said it would do! It is really working quite well and we are very happy with it. We use the tester to identify bad batteries in fire alarm panels and we are now able to identify the batteries that need to be replaced."

Thank You,
Joe Arnold
Electronic Technician
United States Penitentiary McCreary



The Ease Of Use Is Outstanding



"The Soc tester has worked well for us in maintaining several UPS systems here at the Rush City Department of Corrections. The ease of use is outstanding"

Thanx~

Nathan Steinle
Electrician

Fire alarm maintenance and testing "In House" saves money and provides a safe environment you can count on when you need it the most. Using an SOC gives you peace of mind so you can sleep at night.


always had concerns regarding the proper testing for such a situation, until I stumbled upon your product!



"As a Fire Alarm Technician, one of the most comforting things about our job is counting on the battery back to operate properly. The batteries should hold a charge for twenty four hours and to still be able to sound an alarm during a power outage. I had always had concerns regarding the proper testing for such a situation, until I stumbled upon your product. While performing an annual inspection on one of our critical buildings I took the opportunity to try the SOC140. The sticker on the batteries indicated that they had been replaced no more than four months prior to the inspection. The first battery tested well, which was expected, however the second battery failed. I couldn't believe it, here it is only a few months later and the battery is bad. Locating that battery justified the use of your test equipment."

Edward Clay
Stanford Linear Accelerator Center (SLAC)
Operated by Stanford University for the U.S. Dept. of Energy

Utility Testing Contractors, When You Are Testing Goliath Telecoms Like Nextel, You Need Equipment You Can Count On. Western Utilities Counts On The SOC.


Needed an accurate battery testing system - The SOC140 has filled the bill



"Western Utility has been rewarded the job of completing scheduled maintenance of telecommunications equipment which includes the testing of standby power-battery back-up systems. We needed an accurate battery testing system. The SOC140 has filled the bill. I nearly purchased the equipment required to complete full discharge tests to rated system capacity, which would have been four to five times the capital expense and taken hours more of the technician's time for each location, removing the battery systems from service, bringing the batteries back to the shop, completing the full discharge tests and then recharging the battery systems. Using the SOC140, we're getting reliable test results in less than a minute, leaving the batteries in a high capacity state after testing allowing us to immediately put the batteries back into service. I am extremely pleased with the SOC140
"

Christopher Foor
Project Manager
Western Utility Contractors, Inc.

Property, Housing And Facilities Management Experiences Savings, Safety And Reliability With The SOC ...


We are already realizing savings in needless battery replacement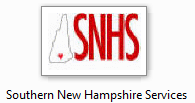 "We at SNHS, Inc.'s Housing and Facilities Division would like to thank you for introducing us to your soctester 140. We have 20 plus facilities that we have to monitor emergency lighting and fire alarm panels for code compliance on a monthly basis. In the past we relied exclusively on outside contractors for bringing battery conditions to our attention. With the advent of using your tester, we are now able to check battery conditions for ourselves, thus we are already realizing savings in needless battery replacement.

I would highly recommend to other agencies that provide housing and similar activities that the purchase and use of the soctester has greatly enhanced our ability to monitor battery usage life and replacement costs associated with these systems."


Sincerely,

Bill Hart, Facilities/Housing Development Director
Southern New Hampshire Services, Inc.
Manchester, NH

Solar Backup Systems Demand Reliability And Efficiency. The SOC Makes That An Attainable Goal...


The SOC 140 Battery Tester Is The Answer To Our Battery Condition Questions


"The SOC 140 battery tester is the answer to our battery condition questions. The ability to accurately determine battery state of charge while under a brief load will allow us to track battery life in our banks used for solar energy storage. In a recent test of 40 Gel and AGM batteries, ranging from 7 to 110 AHr, the SOC 140 picked out the 4 bad ones. Confidence in our batteries is very important. The SOC is a confidence builder. Thanks for a good unit"
Bill Anderson
President
BALCORT, INC.
Houston, Texas